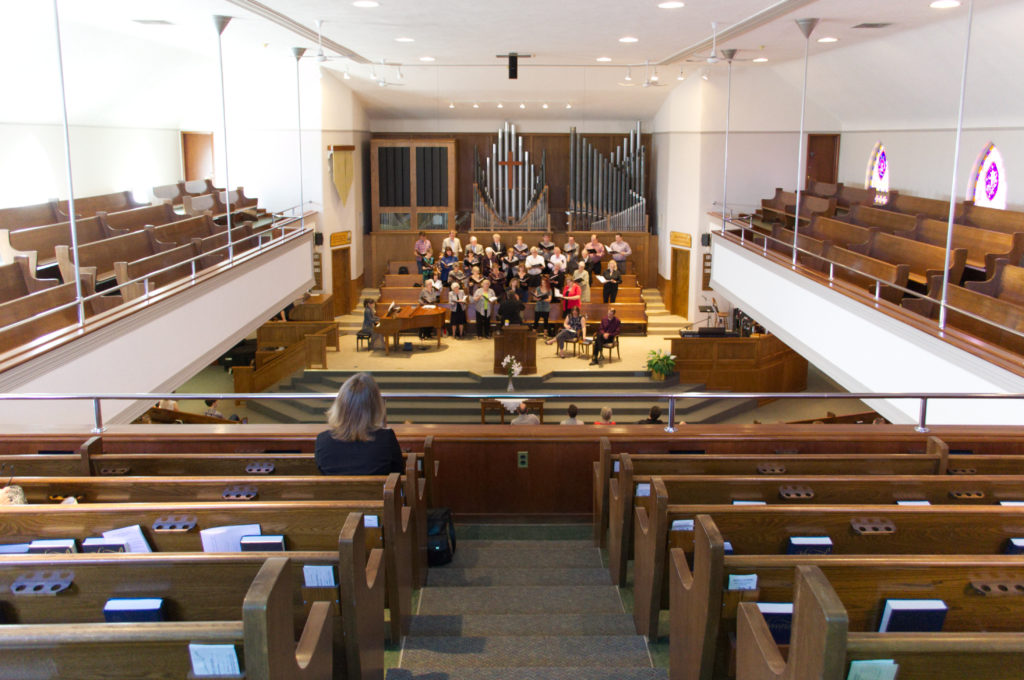 Sanctuary
With great acoustics and seating for up to 600 people, our sanctuary is perfectly suited to choral events, weddings, and funerals. The space includes a grand piano, a pipe organ, and room for additional instruments if required.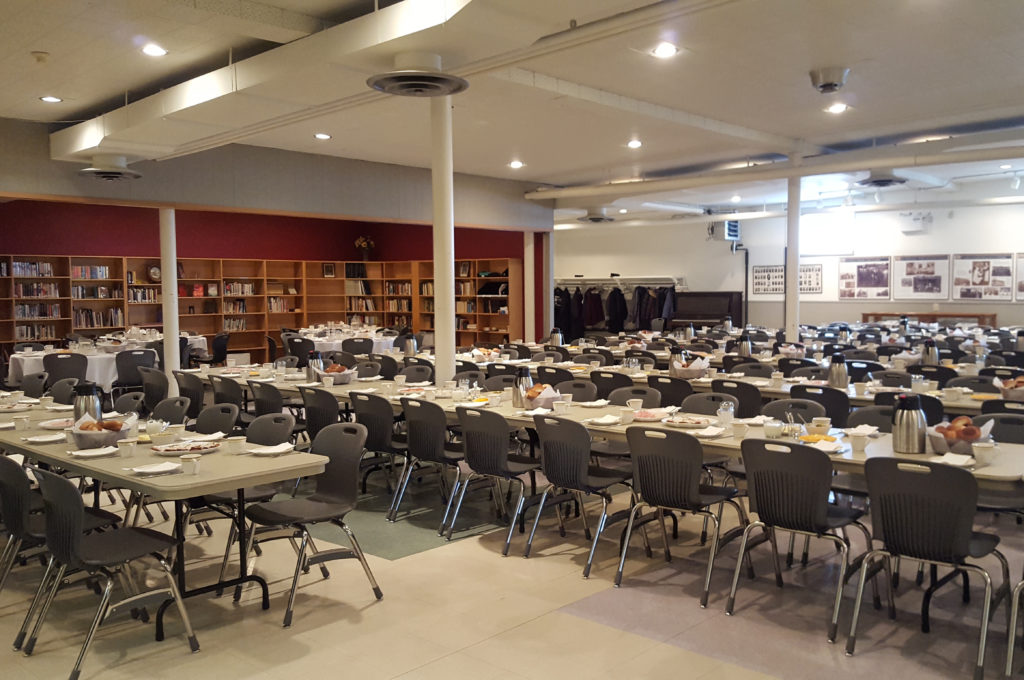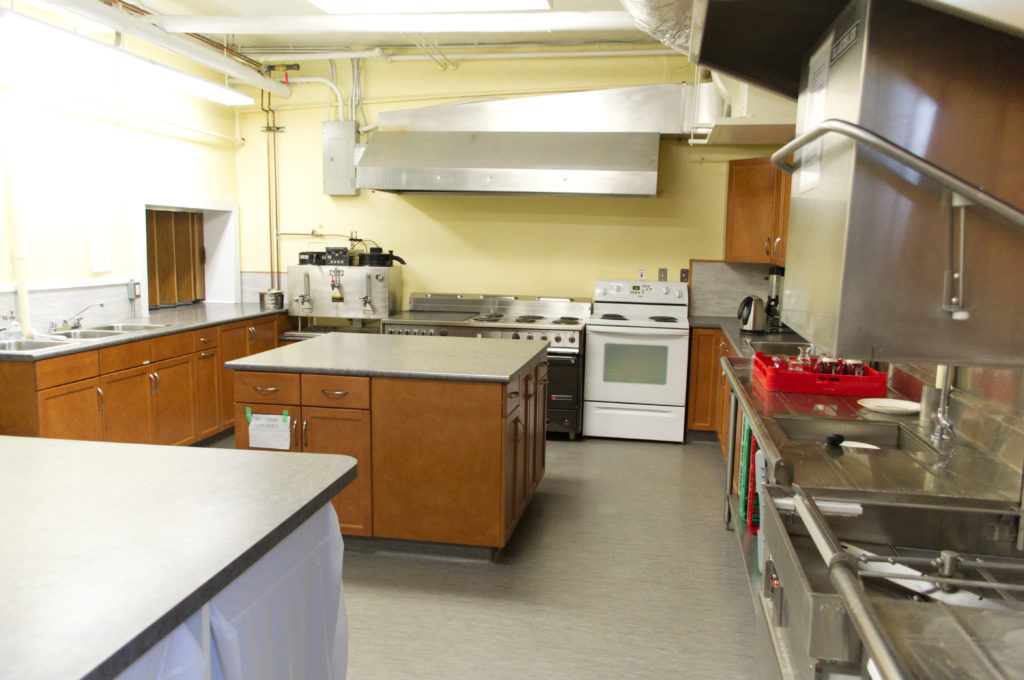 Basement and Kitchen
Our spacious basement area seats 150 people at round tables or 200 people at long tables. The fully licensed kitchen includes a commercial dishwasher, two stoves, and plenty of counter space. It's available for full use, which includes a kitchen supervisor and access to all appliances, or basic use, for snack and coffee service only.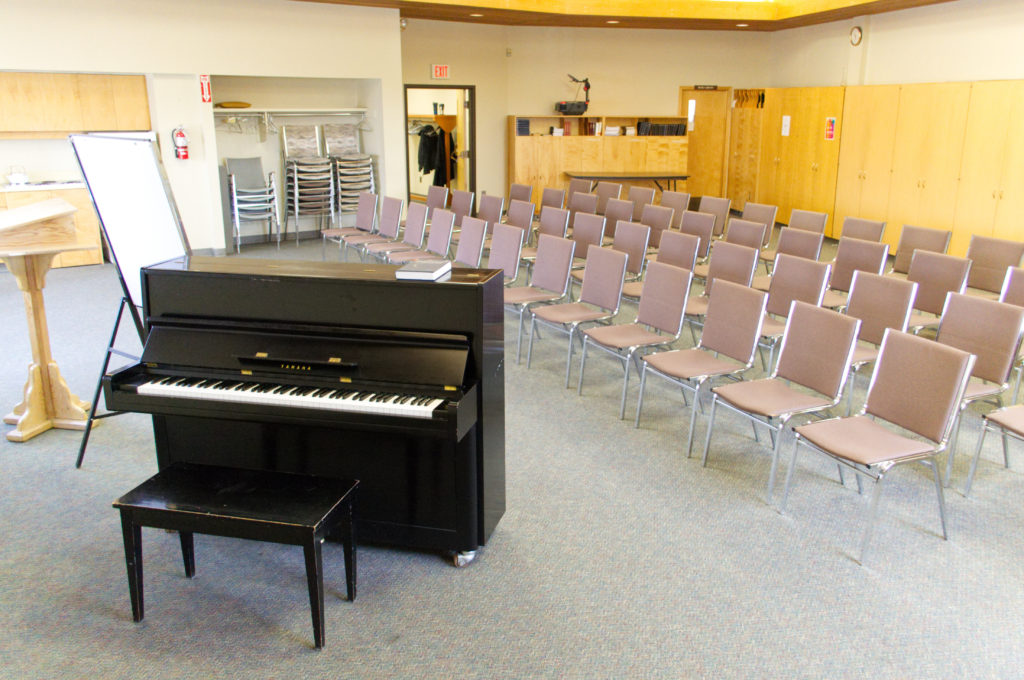 Multipurpose Room
Are you looking for space to hold a workshop or family gathering? Our multi-purpose room just might fit the bill. It includes a piano and a small kitchenette. With row seating, the space can accommodate 70 people. Table-seating accomodates 45.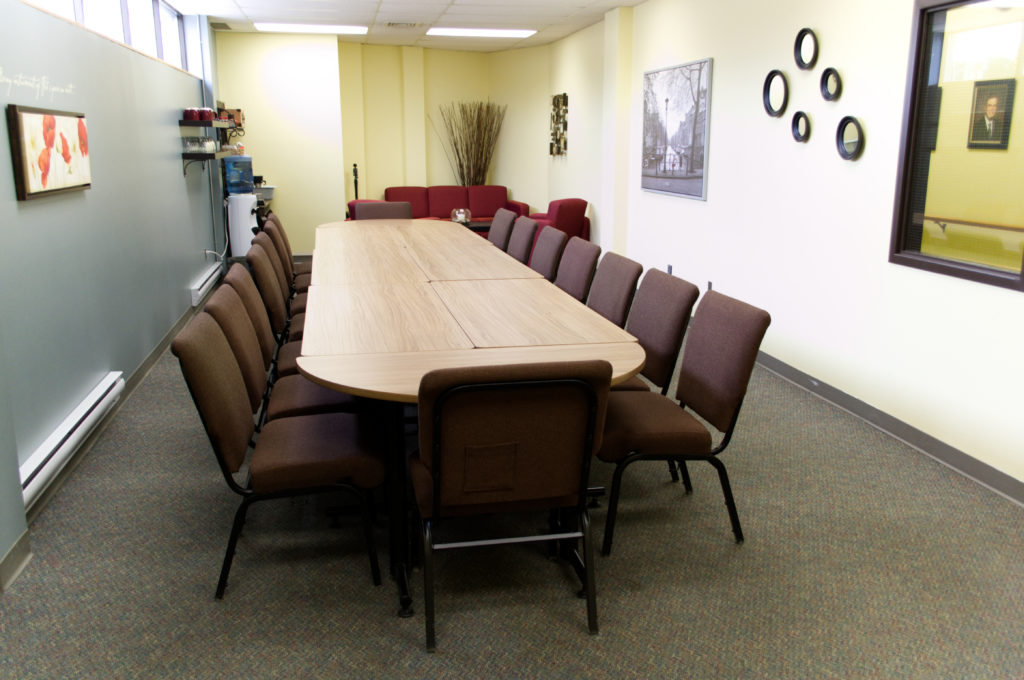 Boardroom
Our comfortable boardroom is bright with natural lighting. It seats 16-20 people in comfortable padded chairs. Tea and coffee service are available, along with a conversation area.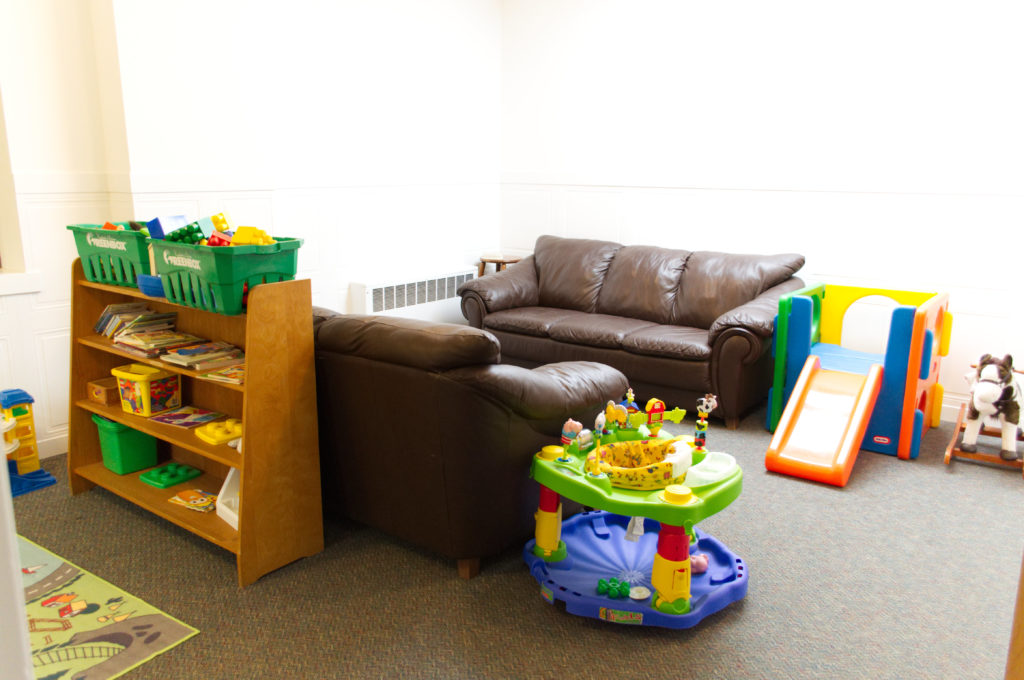 Nursery
Comfortable leather sofas, a rocker, a separate bathroom, and toys and amenities for toddlers and babies – including a crib – are available in the FMCW nursery. The room is connected to the sanctuary audio system so that parents or caregivers can listen in on services or presentations.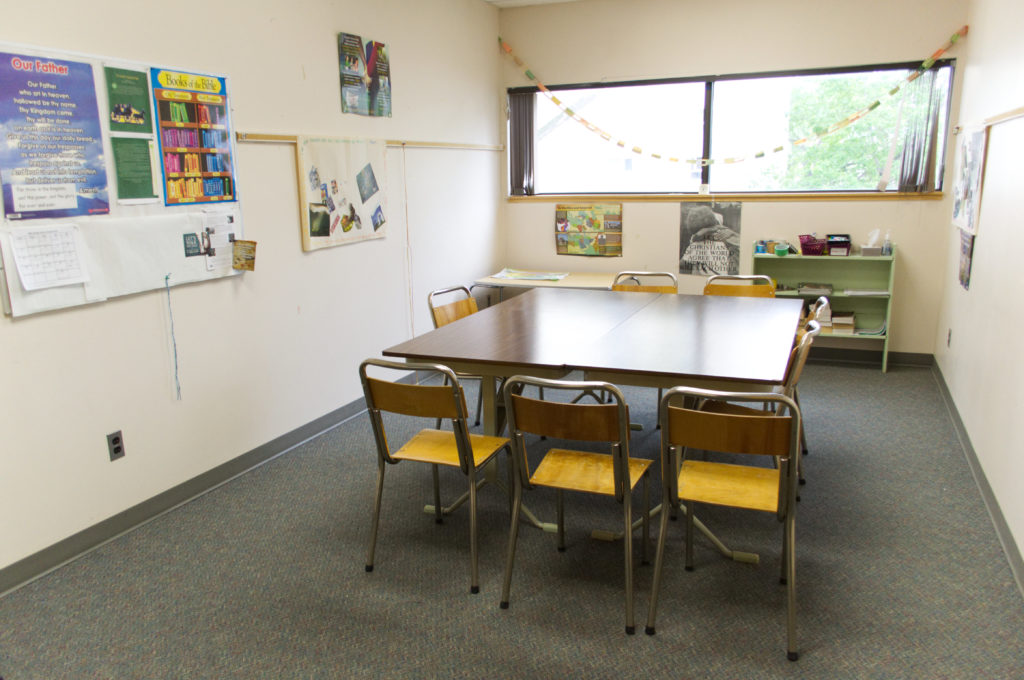 Classrooms
First Mennonite Church of Winnipeg has several classrooms to choose from to accommodate your needs.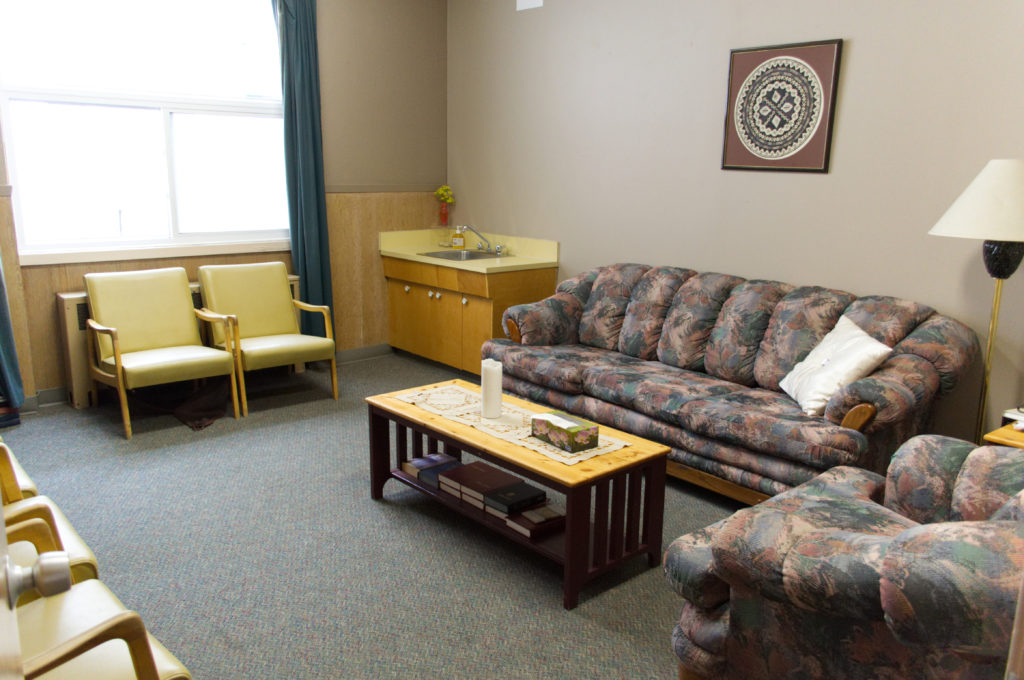 Family Room
For a quiet, comfortable room that accommodate 10 to 12 people, FMCW's family room has enough space for a small meeting.